Ideas for a Romantic Visit to the Heart of the Ecuadorian Andes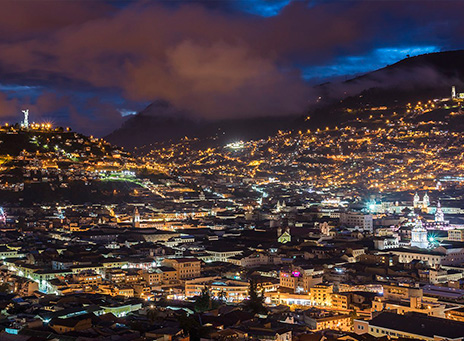 1. Have a drink in a cozy spot with a nice view
Quito is a city that lets you feel secluded without having to go out of your way. From atop one of the city's many hills, you can enjoy being in a quiet environment and get a great view of the city.
The balcony of Café Mosaico, perched above the historic center, just steps away from the entrance to Itchimbía Park, is a cozy place to sit down and have a canelazo or a glass of wine.
For an elegant touch, visit the rooftop bar at Hotel Illa in the classic neighborhood of San Marcos. There you can have a cocktail with an exclusive view of the Virgen del Panecillo.
2. Sit and enjoy a coffee in the Plaza Grande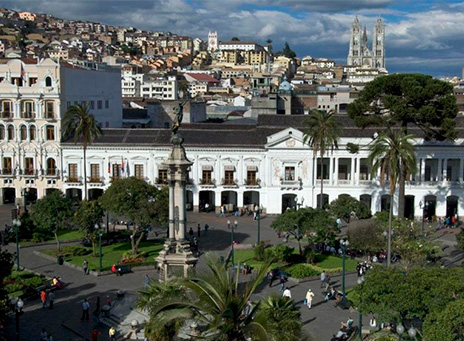 Taking a stroll on a sunny day is one of the best ways to get a smile out of someone. After exploring the stone streets, magnificent churches, and everyday bustle of life in the historic center, you might want to sit down with a cup of coffee and soak in rest of the day.
Try a cup of coffee in one of the cafés underneath the atrium of the National Cathedral. Quito's central Plaza Grande lends itself to sitting and watching the world go by. Observe veteran quiteños make small talk, musicians playing local ballads, or families playing by the stone benches that line the plaza's 19th century French-inspired gardens.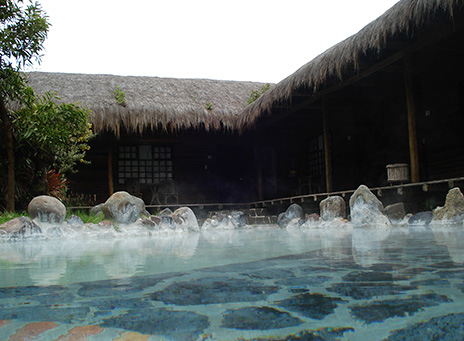 These natural hot springs, nestled in the stunning landscape of the Andean páramo, are just an hour away from Quito by car.
Termas de Papallacta has a beautifully designed system of pools that offers you the chance to get the right amount of privacy you need to feel relaxed. You can also visit the restaurant and on-site spa, so there's really no excuse not to settle in and enjoy.
If you arrange to arrive after dark you'll have the ultra-romantic touch of looking up at the stars with your beloved.
4. Go on an adventure in nature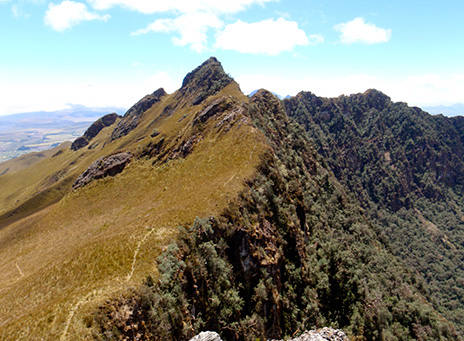 For the adventurous at heart, the area surrounding Quito offers plenty of options to explore just how you like. Visit the forest reserve at Pasochoa, just south of the city. It's a great place for birdwatching or hike across the mountain's dramatic ridges. You could even try camping in Cotopaxi National Park.
And if you want to get away in style, there are plenty of more comfortable options. Mashpi Lodge, a luxurious hotel in the heart of the cloud forest, makes for a great romantic getaway. The area surrounding Cotopaxi also has a number of restored historic haciendas that offer cozy accommodation just outside of the city.
5. Cozy up in your hotel bed
What's more romantic than just being at home? At Illa Experience Hotel, you can take the opportunity to snuggle up in a hand-embroidered blanket, sip on the hot chocolate that's awaiting you at your bedside, and enjoy a moment of bliss.
Whether you choose to go out and explore or stay in and relax, a trip to Quito will give an extra spark of romance to any couple.