Traveling is full of beautiful perks; meeting people, inmersing in new cultures, discovering new places and feeling new surroundings are some of the perks of traveling.
Despite all these perks, we all must reckon that after a while we can get really homesick. Whether it is the bed, the food, the family or just the feeling of belonging, getting homesick is something experienced by some people and of course, it is not that nice at all. That is why this post might be of extreme interest to you.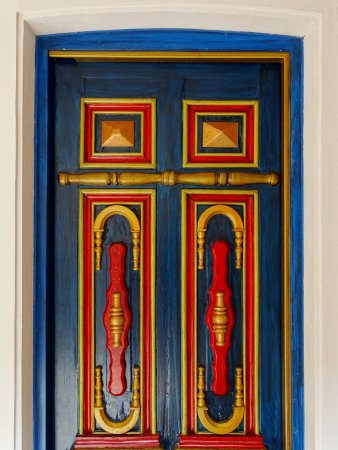 In the last post you experienced Illa as a place of faith, good venture, hope and good fortune. In this post we want you to feel its meaning, but for you to do that we want you to feel how Illa thinks and for that to happen you have to understand our Open Doors' Way.
What is this way? The answer is quite simple indeed, there is not much science involved. 
The Illa Experience Hotel is a place where we open our doors to good venture, faithful, hopeful and hard working people. After all these are the sort of people that we all have at home, regardless of the place or the country. These values and these characteristics will always be part of a house and Illa is a house.
Due to that vision and dreams that we at Illa have, when it comes to the Open Doors' way, we would like you to feel it through a short metaphor.
We like to think of Illa as a place of love and faith, in honour of its name and its story. For that reason, we welcome everyone who shares those values and that faith; artisans who have loved their work from the moment that they were taught how to carve wood at the age of 10, chefs who have learned to love to make desserts from the age of 6, artists who have loved to show their love towards their city with paint.
We all may be different in the outside world but not at Illa, because at Illa we know we might all not share the same exact qualities nor the same likes and dislikes. However we all have values, hard work, faith and love in common and that is what makes as so beautiful.
In the end we can say we are all like the fingers of a hand, each a little different, but all equally special and important as we are all part of a whole. As disrupted as it sounds, as true as it is, that is Illa, that is our open doors' way. Our way to tell you that Illa is an open door towards home.
"Illa is home, Illa is an open door towards love"