Chef Alejandro Chamorro went to work for Gastón Acurio in both Quito and Perú before he and Piedad Salazar opened their own restaurant. The team divides the work between sweet and savoury. Alejandro specializes in main dishes while Piedad is a pastry chef.  Chamorro is also a founding member of Panela, a gastronomic collective composed of chefs who work with local ingredients.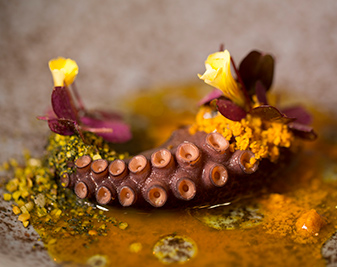 Gastronomic culture in Ecuador is a blend of many regions, ingredients, and histories. Grains, fruits, and vegetables have been exchanged between the Amazon, the Andes, and the coast since Pre-Columbian times. These ancient ingredients and traditions later mixed with Spanish cuisine. The result is a colorful mix of delicious food! From encocado de camarones (a coconut and shrimp stew) to hornado (roast pork served with potato tortillas and avocado) Ecuadorian cuisine has something to fit everyone's taste.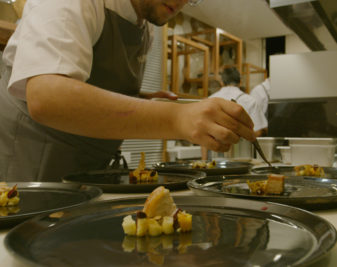 Perhaps most enticing of all, savour innovative Ecuadorian cuisine at the hotel's award-winning restaurant partner.
The Restaurant's usual opening hours are:
Monday through Sunday  7:00 am to 11:00 pm
Breakfast: from 7:00 am to 10:00 am
Lunch: from 12:30pm to 3:30pm
Dinner: from 7:00pm to 10:30pm
Sunday Brunch: 11:00 am to 3:30 pm