Google is probably one of our best friends when we want to look for new places to visit in a new destination. The most common result we get from a quick search is a blog post or a link to Trip Advisor's top 10 attractions. Of course, those attractions are musts in that place and we totally encourage you to visit them because those are the signature places from the destination.
Nevertheless every city, every town and every corner has its own little beautiful hidden places and these usually never show up in our search. We thought about that and decided to collect the 3 most bohemian and different places in Quito.
Located 10 minutes away from the downtown area, Guapulo will never cease to amaze you. This beautiful neighborhood is located alongside a mountain which translates into perfect pictures for your camera lenses. Plus, the variety of bars with live music, cafes and fair trade stores will most definitely leave you speechless.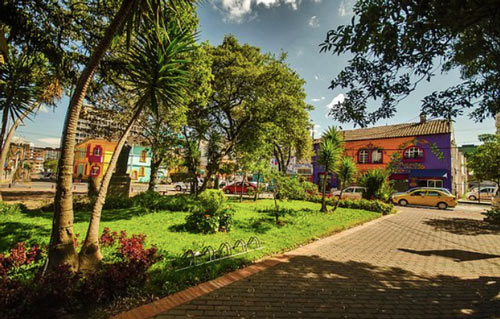 If you're into street art or you simply like art in general then this little plaza is the best for you. In the morning you can walk around here and be surrounded by a beautiful color palette. The way in which colors fuse with each other transmit such a peaceful and vivid tone to oneself that it will make you feel like an artist; smooth, happy and extroverted.
Ocho y medio is a beautiful cinema found in the neighborhood of La Floresta, Quito. Apart from the wonderful variety of Ecuadorian and International movies, they host a delicious cafeteria with handmade and organic pastries and beverages. From the moment that you step in, you will be embraced by colors, vivid music and breathtaking architecture.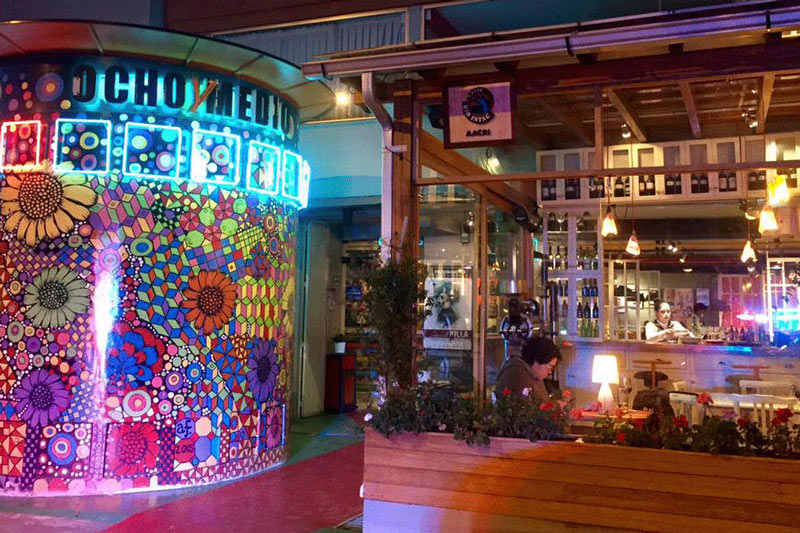 Have you been here already? Do you know more places like these? Let us know in the comments below!