Charles Darwin once said it and it is safe to repeat it now, the world is changing, species evolve and the only way to survive is to adapt. The world nowadays evolves around development and hence, that means that it evolves around change.
One of the best ways in which we can truly witness Darwin's theory put to action, is through our generations. Millennials have proved to be one of society's most challenging generations to deal with. They are constantly breaking all of the guidelines and parameters that were once told and turning them around. Tourism is one of the things that they have also changed and that the industry is now facing.
The role of millennials
Millenials make up a very significant share of society's workforce and they have started this one new trend: "Bleisure Travel". Unlike many other trends that usually fade once a more innovative one comes out on social media, Bleisure Travel is actually a new trend that came to stay due to the fact that it blends business with leisure activities on business trips. To observe the success of this trend, studies have revealed that 90% of millennials have engaged in bleisure travel in only the past year along with 81% of Generations Xers and 80% of baby boomers. It is clear to say that this type of travelling is growing and not stopping.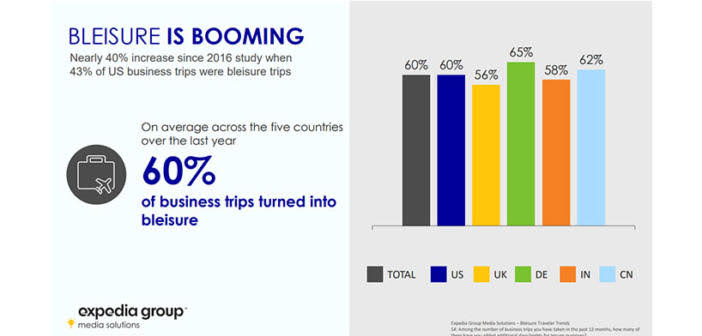 To understand the reasons behind the growth of this trend, it is important to look back at the traveller as an individual. People were accustomed before to focus and pay a lot of attention to the destination and leave the actual traveller aside. Although it might have not sounded as important at that time, we can see that it has indeed become more important than we ever imagined. Nowadays people have become more active and more adventurous.
That means that travellers want to discover a new place but they want to do it in the most efficient and authentic way. Before, it was only thought that in order to truly experience the destination, one had to take 1 month off work and that was it. Now, society's rush does not allow people to take this month off and that is why even business trips should and are taken as important when it comes to leisure and relaxation in order to have the trip of a lifetime.
Bleisure travel is about meeting all of those work standards that a business trip usually demands but it goes one step ahead: it blends the business with the leisure. How is this blend made? The capital city of Ecuador, Quito, is one of the cities in South America that has become the perfect setting to be used as an example for bleisure travellers.
Convention centers, conference centers, business, international trade shows and markets have
gathered in Quito to do business due to its wonderful location and the facilities that are provided which enable the business traveller to meet up with clients, network and close some deals. Apart from being the business "hotspot", Quito has taken the opportunity to show guests that Ecuador is a country full of wonders and tourist attractions that will create unforgettable memories.
Bleisure in Ecuador
Despite Ecuador's small size in comparison to other countries in South America, Ecuador has the largest and most preserved historic center in Latin America. This does not only suggest that its architecture design and its Spanish history will be astonishing to watch and learn about but it will also give guests the opportunity to observe the current society and the population living and interacting in buildings that can narrate about colonization, independence and culture. Apart from this wonderful experience, travellers can enjoy a different type of experiential tourism where they will witness, observe and participate with the community to experience the destination to the fullest. The Illa Experience Hotel is a family run house that focuses on sharing their own traditions and culture with all of its guests in a different way.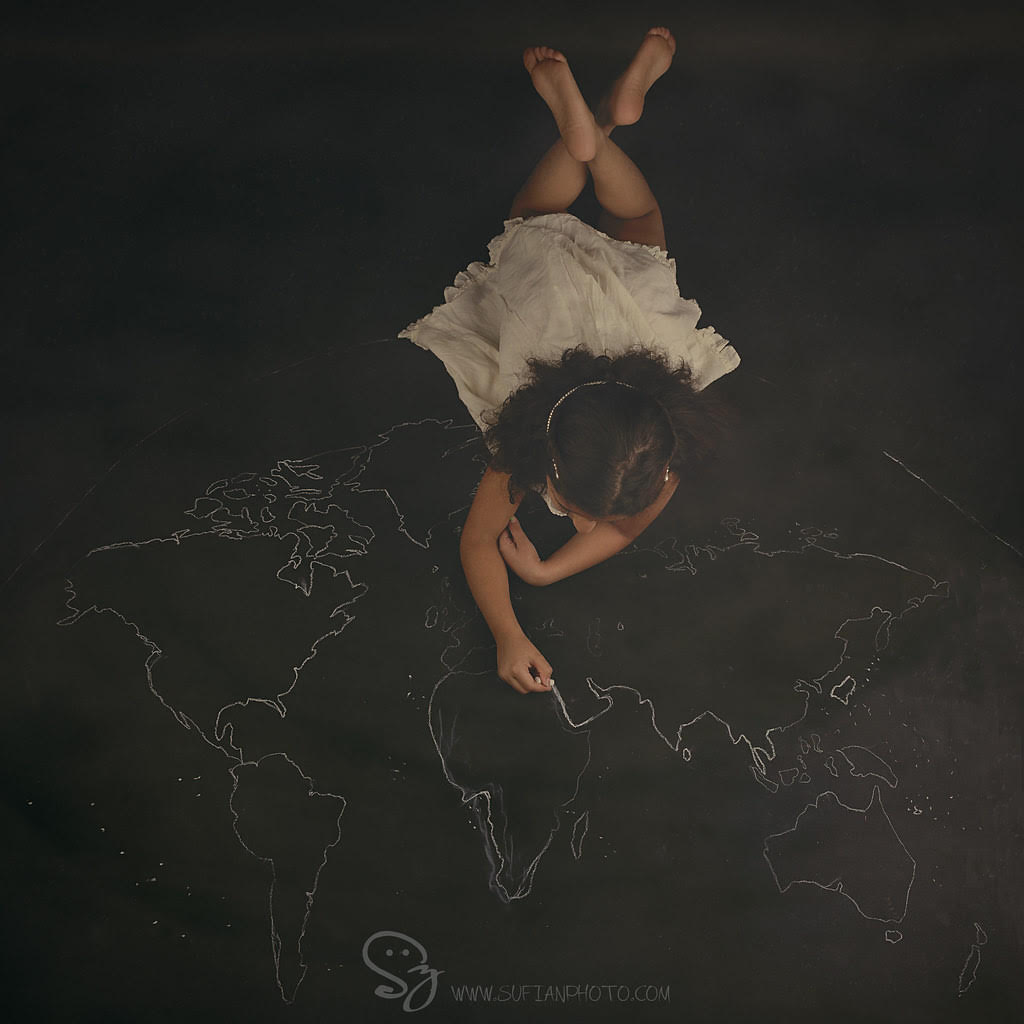 The philosophy that Illa has is the following:
Tourism should not be considered a separate element of the place where it is located, on the other hand it should blend with the place to share with as many people as possible how beautiful and how powerful preserving our own culture and traditions can be not only for the tourists but for the economy. Illa wants its guests, regardless of the time that they are staying in Quito, to interact with the neighbourhood and actually connect with the city and not feel distant, as it is often the case.
Through their daily experiences, its exquisite design and its personalised service, bleisure travellers as well as many other travellers will be able to have a taste of Ecuador and actually want to feel the country.
Bleisure travel is a trend that should become a standard indeed due to the fact that we cannot let society's rush become an excuse to miss out on the beauty of the place, and what is the beauty of a place? It is its people, its culture, traditions and history.