1. Watch out for the altitude
Quito is one of the world's highest capital cities. At 9,350 feet above sea level, most anyone could be left a little short of breath in their first few days travelling here. There's less oxygen in the air, so until your body adjusts you'll feel like you're running on a little less fuel than usual. So take it easy, keep hydrated and maybe try some coca tea.
Even professional soccer teams have to come early to train for big matches, so don't feel shy about taking the elevator or giving yourself a little extra time to rest than you would normally need.
2. Make sure to visit different parts of town
A lot of visitor traffic gets routed around through Quito's new town, especially the touristy Mariscal district, home to lots of hostels, bars, and restaurants. But it would be a shame to miss out on local Quito life! Head over to the Floresta, a bohemian neighborhood where you can find cafés, galleries, organic vegetables, and an independent movie theater. Or check out Parque La Carolina, where you can go for a jog or watch locals play football. The surrounding area features wide boulevards lined with cafés, restaurants, and shopping malls.
But the best way to get to know Quito is to explore the city's UNESCO-designated historic center. Unique traditions are waiting to be found on every street corner. In the Old Town, styles and flavors from a range of time periods coexist, and you can enjoy them all.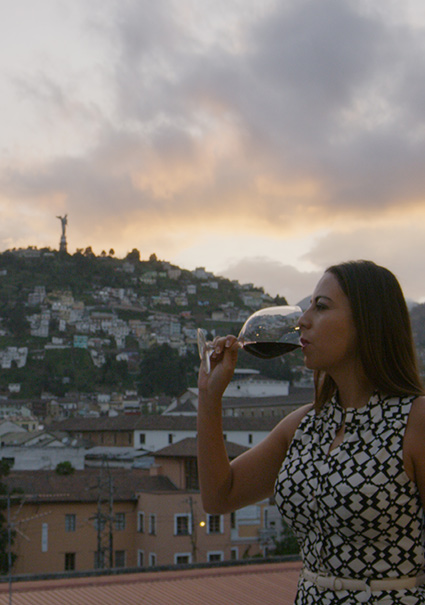 Quito's varied landscape has changed dramatically in each phase of the city's growth and development. From high up you can fully appreciate the scale of the Quito and its territory. If you make it to all four of the following suggestions, you will have visited each of Pre-Incan Quito's four sacred mountains.
Places to go for a good view:
If you feel like taking a quick hike, you can head up the Teleferiqo cable cars to the top of Pichincha.
Café Mosaico, near Itchimbia Park, is a great place to enjoy a hot drink, a good meal, and a cozy atmosphere while overlooking the city.
In the neighborhood of San Juan, climb up the stairs to the top of the Basílica.
You can also visit one of the city's icons, the Panecillo Virgin.

Sueltos, or small change, is a hard to come by commodity in most small shops in Quito, and in smaller towns even more so. A grocery store or large restaurant will be able to change large bills, but if you try to pay for a short taxi ride or a bottle of water with a twenty-dollar bill, don't be surprised to find yourself on the receiving end of a resentful glance.
A good strategy is to break your larger bills in places that you know can change them, like in a supermarket,, and then save up your coins and small notes for smaller purchases.
5. Dress for four seasons
Quito's mountain weather will surely keep you on your toes. They say that the climate can go through all four seasons in a single day. It might be cloudy in the morning, clear and sunny in the afternoon, rainy in the evening, and chilly at night. The ideal wardrobe will have you prepared for all conditions. Try layering: wear something light for a warm afternoon and bring along a jacket or a scarf for when it cools down.
You should also remember that Quito's altitude means that the sun's UV rays are stronger here than what you're probably used to. Use sunscreen with a high SPF and try to use a hat or sunglasses on sunny days.