Break room and Reading room
Closed-circuit internal and external security system (20 cameras)
Wifi throughout the hotel
Personalized concierge services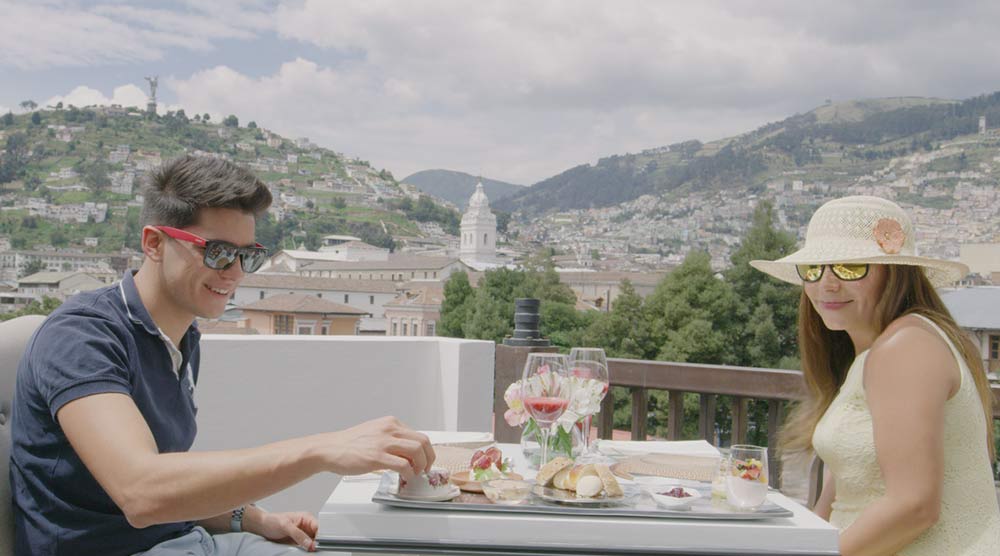 Illa is a luxury hotel in the neighbourhood of San Marcos, at the heart of Quito's historic center, a UNESCO-designated World Heritage Site. Get closer to Quito's past and present during your stay at Illa Experience Hotel. Let the city charm you, let it draw you into the essence of our culture and traditions. At Illa, travellers connect with Quito.

San Marcos is neighborhood that conserves its traditions while offering visitors a warm welcome. When the owners found a property in this iconic neighborhood, they saw a unique opportunity for innovation in hospitality. They envisioned a place where guests could immerse themselves in a culture, not just stay in a hotel.
Their holistic vision for Illa extends beyond the hotel's guests. We believe in Ecuador and the benefits of tourism. The hotel is a way to do something more for the country, by generating employment that can impact the people who need it the most.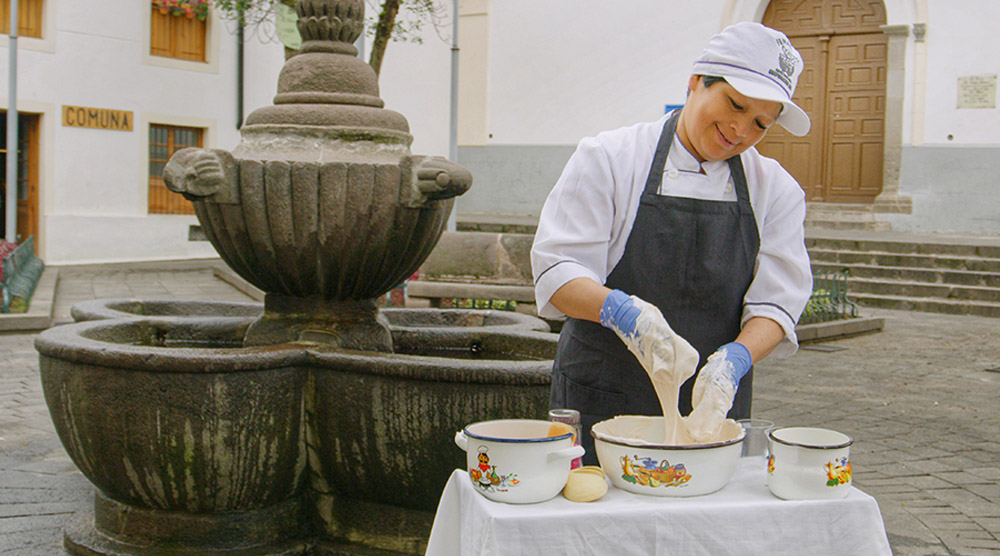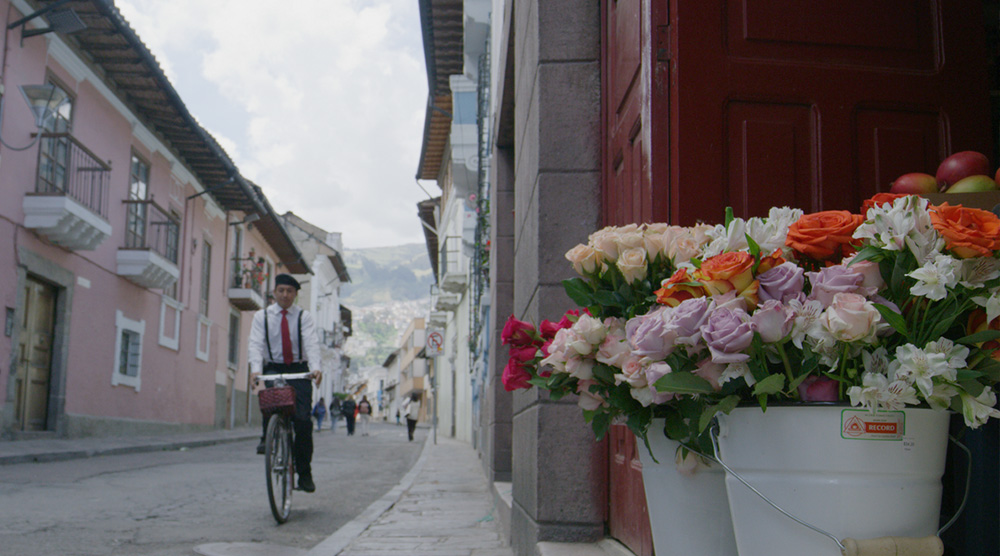 The house tells its own story: originally part of a larger colonial building from around the year 1700, with significant alterations made from the 1910s to 1920s. It was important to find an equilibrium that would maintain the original building's integrity in service of its contemporary function as a luxury hotel.

Our services and facilities will help you add a touch of class and relaxation to your visit: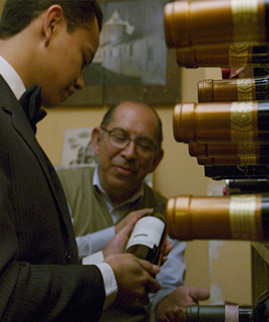 Taste the best wines from our exclusive collection. We can accommodate up to six people for private tasting sessions. By prior reservation.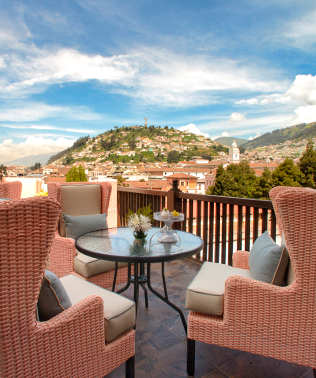 Enjoy a cocktail on our hotel's breath-taking terrace, accompanied by a panoramic view of the Panecillo and historic center. Open from 5:00 pm to 11:00 pm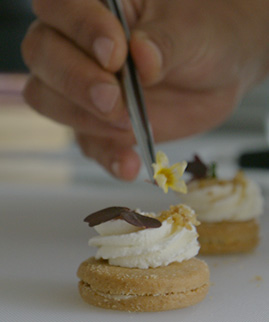 Authenticity and innovation go hand-in-hand at Nuema, our hotel's award-winning restaurant. The chef's fresh take on traditional ingredients gives you Ecuadorian cuisine like you've never tried before.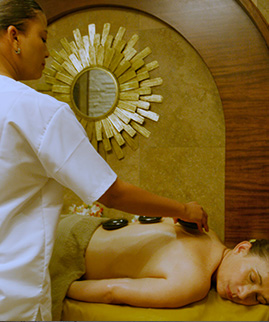 Treat yourself to a little pampering in our spa, equipped with Jacuzzi, body therapy room, reflexology room, luxurious amenities, and an exclusive area for one or two people. Only for guests, by prior reservation.

San Marcos is the perfect place to stay. This 400-year-old residential neighborhood is alive and well, home to a dynamic, artistic community. It's also centrally located– just five minutes walk from the Plaza Grande, Plaza San Francisco, or the Plaza Santo Domingo.