It seems like the past decades had changed the way the world worked. It is not hard to realize how fast society was changing exponentially. Some may say that all of this change was bad and others say it was good. Truth is, we can list hundreds of arguments that back up both aforementioned statements and the result would be the same; there is no certain answer regarding what is right and what is wrong.
The only thing that we can surely be certain about is that we are such small beings compared to the world we live in. History and evolution have shown us that we, humans, always seek development and change and we have achieved it indeed. Just look at all of the accomplishments and inventions that have risen ever since the industrial revolution. We turned from going to the libraries to find our favorite books to googling everything from our comfortable seat. We made crossing borders easier than ever, we were one ticket away from almost any place of the world. We made going to a store almost unnecessary by getting accustomed to delivery services and online shopping. Without a doubt, humans have changed and so have our habits.
Growth and development seemed inevitable for us; the longer that time passed, the more impatient that humans got about consumption. Well, it looks like our world has told us to re-think a little and stop. Funny enough, all of those things that got us impatient a few months ago are now just irrelevant.
We are staying at home and we should see it as a blessing. I am sure you have seen it somewhere in the news that our Earth is thanking us by delighting us with clear waters in Venice, clear skies in what used to be the most polluted cities in the world, endangered species like the marine tortoises hatching in several beaches, amongst others. It is a blessing because it is a sign that calls for action: time to re-think.
Now more than ever it is time to realize that our world needs to be taken care of and the best way to do so, is through sustainability and awareness. Once life goes back to its busy schedule, we need to go back to it in a conscious and smart way. I invite you all to re-think about our habits now and design our future. Evolution and development are two factors that will always be inevitable to humankind, but the way in which we approach them is something we individuals can shape and restructure.

1.Re-think our health habits
One of the most important things that this quarantine time has taught us is the importance of our health. It is time to listen to our bodies, take care of them and respect them because they are our rocks, they are the medium that enables us to accomplish our goals. By taking care of them through an immune booster, non-inflammatory, organic diet we are ensuring a good future for us and for those who surround us.
In my case, my way of re-thinking my health habits looks like a diet full of fresh fruit, vegetables and I have started to reduce my added sugar intake (it's hard, I know, but doable).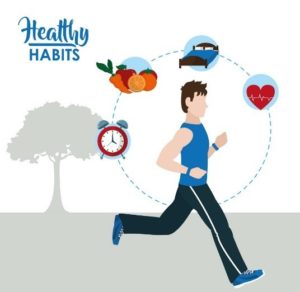 2. Re-think travel
Probably one of the nicest things that I have come to conclude is this one: re-thinking travel. For me, traveling had and will always be one of the nicest industries to work in, not only because it allows us to discover ourselves while discovering new borders and cultures but because of its sustainable concept. Of course, time shaped it a little different and mass traveling became more common and popular. Now, I can say with confidence that the world wants to be discovered but sustainably. For that reason, it is important to travel to those places that remind us about the beauty of our Earth in a more tailored way, taking care of the environment, taking care of the destination and its people.
I will personally book myself a cruise in the Galapagos Islands, I think it is the perfect way to find all my inner peace that seems to be all over right now, while at the same time witnessing the importance of conservation and species.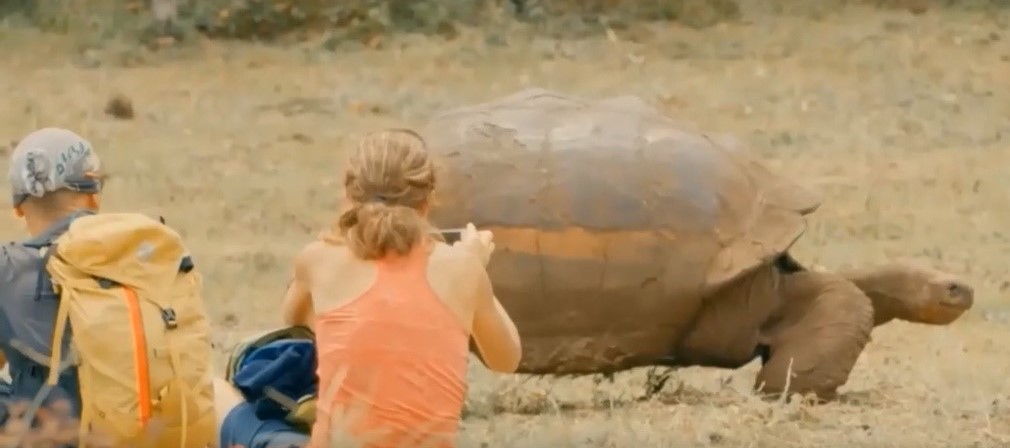 3. Re-think consumption
This one might be the hardest for many people now. Our society had shaped the way we consume in such a massive and aggressive way that buying without awareness was becoming trendier than many other important aspects in our life.
Surely consumption is not the antagonist of any imaginary movie, on the other hand when used right, it can become one of our closest friends. Every time we go shopping, we should ask ourselves what is in there for us: does it help my health? Does my purchase help a community? Was this product fairly traded? Do I need it? If we can answer those questions in the blink of an eye with confidence, then our habits will soon change and will start re-designing the way we shop and help not only our budgets but the world.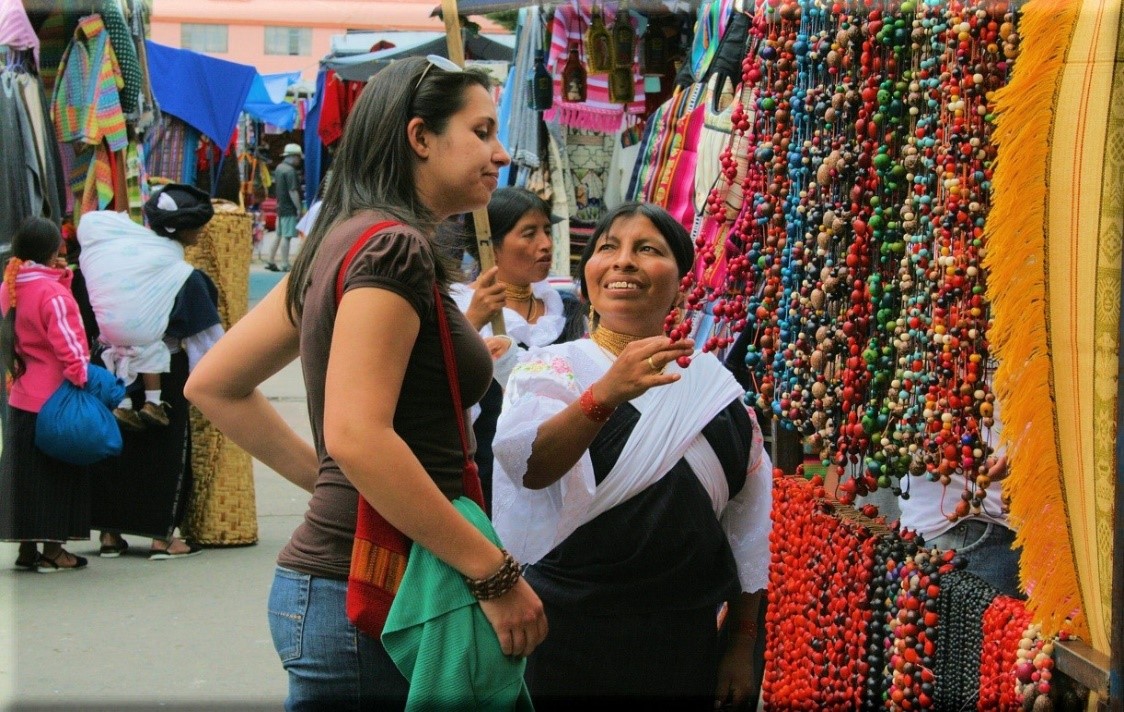 Parece que la última década la forma de trabajar ha cambiado. No es difícil darse cuenta de cuan rápido la sociedad está cambiando. Algunos dirán que todo este cambio es malo, y otros que fue bueno. La verdad es que podríamos enumerar cientos de argumentos que respaldan cada una de las dos posiciones, pero el resultado sería el mismo, No hay una respuesta segura con respecto a lo que está bien o lo que está mal.
De lo único que podemos estar seguros es que somos seres tan pequeños en comparación con el mundo en el que vivimos. La historia y la evolución nos han demostrado que nosotros, los humanos, siempre buscamos el desarrollo y el cambio, y lo hemos logrado. Basta con mirar todos los logros e inventos que han surgido desde la revolución industrial. Pasmos de ir a las bibliotecas para buscar nuestro libro favorito a encontrarlo fácilmente desde la comodidad de nuestro sofá en Google. Hicimos que cruzar las fronteras sean más fáciles que nunca, estamos a un solo ticket de avión de cualquier lugar en el mundo. Hicimos que ir a las tiendas sea casi innecesario al acostumbrarnos a los servicios de entrega y las compras en línea. Sin duda alguna hemos cambiado y nuestros hábitos también.
El crecimiento y el desarrollo parecían inevitables para nosotros; cuanto más tiempo pasaba, mostros los humanos más impacientes estábamos sobre el consumo. Bueno parece que nuestro mundo nos ha dicho reformulemos un poco y no nos detengamos. Curiosamente, todas las cosas que nos impactaron hace unos meses ahora son irrelevantes.
Ahora nos quedamos en casa y deberíamos verlo como una bendición. Estoy seguro de que han visto en algún lugar de las noticias que nuestra tierra nos agradece deleitándolos con aguas claras en Venecia, cielos más claros en lo que solían ser las ciudades más contaminadas del mundo, especies en peligro de extinción como las tortugas marinas que nacen en varias playas del mundo, entre otras cosas. Sin duda es una bendición, porque es una señal que nos llama a la acción: Es tiempo de Reformularlo todo.
 Ahora más que nunca, es hora de darse cuenta de que nuestro mundo necesita ser atendido y la mejor manera de hacerlo es a través de la sostenibilidad y la conciencia. Una vez que nuestra vida regrese a esa ocupada agenda, necesitamos volver a ella de manera consciente e inteligente. Los invito a todos a reformular nuestros hábitos y diseñar nuestro futuro. La evolución y el desarrollo son dos factores que siempre serán inevitables para la humanidad, pero la forma en que nos acercamos a ellos es algo que como individuos podemos moldear y reestructurar.

1.Reformulemos nuestros hábitos de salud
 Una de las cosas más importantes que esta cuarentena me ha hecho pensar es la importancia de nuestra salud. Es tiempos de escuchar a nuestros cuerpos, cuidarlos y respetarlos porque son nuestro medio para conseguir nuestros objetivos Al cuidarlos a través de un refuerzo inmunológico, una dieta orgánica no inflamatoria, estamos asegurando un buen futuro para nosotros y para quienes nos rodean. En mi caso, mi forma de reformular mis hábitos de salud será con una dieta llena de frutas y verduras frescas y he comenzado a reducir mi ingesta de azúcar adicional (es difícil, lo sé, pero factible).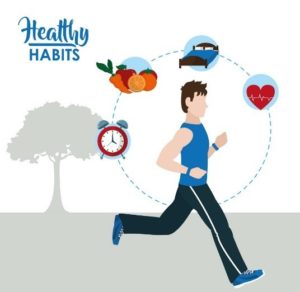 2.Reformular nuestros viajes
 Probablemente una de las cosas más lindas que he llegado a Reformularme, es viajar. Para mí el turismo siempre será una de las industrias más lindas para trabajar no solo porque cuando viajamos nos ayuda a conocernos a nosotros mismos  y a conocer nuevas y diferentes culturas, sino también por su concepto sustentable. Por supuesto, el tiempo lo cambió un poco y los viajes en masa se hicieron más comunes y populares. Ahora, puedo decir con confianza que el mundo quiere ser descubierto, pero de manera sostenible. Por esa razón, es importante viajar a aquellos lugares que nos recuerdan la belleza de nuestra Tierra de una manera más personalizada, cuidando el medio ambiente, cuidando el destino y su gente.
Personalmente, reservaré un crucero en las Islas Galápagos, creo que es la manera perfecta de encontrar mi paz interior que parece haber desaparecido por la coyuntura actual, al mismo podré ser testigo de la importancia de la conservación de las especies.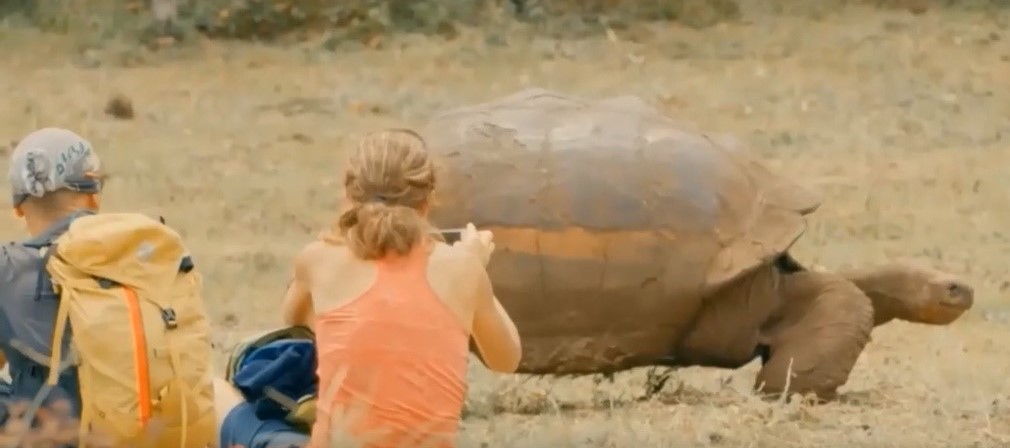 3.Reformular mis consumos
Este podría ser el más difícil para muchas personas ahora. Nuestra sociedad había moldeado la forma en que consumimos de una manera tan masiva y agresiva que comprar sin conciencia se estaba volviendo más popular e importante que muchos otros aspectos importantes en nuestra vida.
Seguramente el consumo no es el antagonista de ninguna película imaginaria, por otro lado, cuando se usa correctamente, puede convertirse en uno de nuestros amigos más cercanos. Cada vez que vamos de compras, debemos preguntarnos si la prenda que vamos a comprar ¿ayuda a mi salud? ¿Mi compra ayuda a una comunidad? ¿Fue este producto bastante comercializado? ¿Lo necesito? Si podemos responder a esas preguntas en un abrir y cerrar de ojos con confianza, entonces nuestros hábitos pronto cambiarán y comenzarán a rediseñar la forma en que compramos y ayudarán no solo a nuestros presupuestos sino también al mundo.